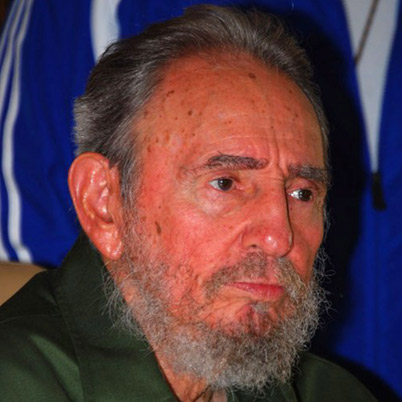 Fidel Castro was born on the 13th of August 1926 in the south-eastern Oriente Province of Cuba, son of a successful sugar planter.
Castro studied law at the University of Havana, and then intended to run in the elections scheduled for 1952 but the government was overthrown by Fulgencio Batista and the elections were cancelled. Castro decided to reject democracy and declared himself in favour of an armed socialist revolution.
In 1953, Castro and his brother Raúl led an unsuccessful uprising against Batista and he was sentenced to 15 years in prison. After he was released under an amnesty he fled to Mexico, where he was joined by the Argentine Marxist Ernesto Guevara de la Serna ('El Che' – 'El Comandante'). They successfully led their followers in a revolution in 1959. Castro was completely outshined by his fellow communist and panamericanist Ernesto Guevara.