2017-2018 Staff
staff writer
Hi everyone! My name is Carlotta and I joined the Spirit of St. Louis in 2017. I'm an avid reader who especially loves classics. I participate in various after school activities, such as volleyball and piano. Skiing and writing ...
See Carlotta's profile
Staff Writers
Back Row: Mr Tollit, Giulia, Guido and Alessia Front Row: Riccardo, Matthew, Mila, Maria and Edoardo Missing from photo: Gaia and Mirko
See Middle School Team 2017-2018's profile
Video editor/Staff writer
I joined the Spirit of St. Louis Team this year and I'm very enthusiastic about it. I'm currently facing my first year of the IB Diploma, in Year 12 and I study  Maths, Italian A and Physics, at high level. Out of school...
See Gianluca 's profile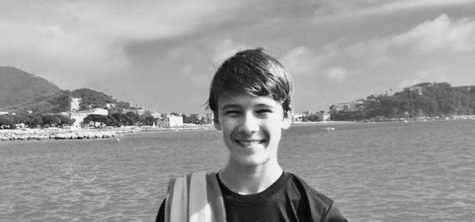 Staff Writer
My name is Thomas and I am half American, half Italian. I lived in London for three years, where I had the best school lunches of my life. I have clear ideas and am very happy to be at Saint Louis High School. My hobbies are tennis,...
See Thomas's profile
Staff Writer
Hi everyone, my name is Sofia! Travelling is my passion, sleeping is my pleasure.
See Sofia's profile
Staff Writer
Hello everyone, I'm Carlotta! I like reading, art, cold weather and creating different kinds of stories. I would love to become a writer in the future.
See Carlotta's profile
Staff Writer
Hi I'm Freddie! I know that I am nice, kind, hyperactive, funny, intelligent and a good friend. I love to talk, act and be photographed! I am an aspiring Doctor or Surgeon!
See Freddie's profile
Art Director
Hey! I'm Vidushi and I'm probably the most hyperactive girl you'll ever meet!
See Vidushi's profile
Editor
I love Oreos because, I mean... who doesn't?
See Arancia's profile
Staff Writer
Give me a donut and I'll love you for life.
See Cosima's profile
Copy Editor
Hello world! There is not much I can say about me, other than that I am a girl full of giggles and a smile is what I try convey. Also... writing is one of my passions! 
See Diana's profile
Editor
Hi I'm Olivia! Someday I'm going to become a successful journalist and discover the wonders of our beautiful planet.
See Olivia's profile