The Story of Ted Briggs and HMS Hood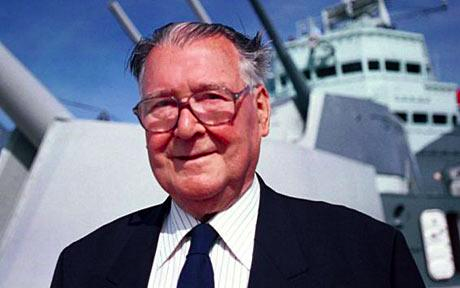 Arystan, Feature's Writer
March 8, 2013
Ted Briggs  served upon the HMS Hood, a british battlecruiser.
HMS Hood was considered the pride of the Royal navy when it was commissioned and went on world tours to show off its size and power. Commissioned in 1920 and lost in 1941. It wasn't used much during World War II but it went with the battleship HMS Repulse to the colonies of the British Empire.
When World War II started it was dispatched to sink the new and powerful German battleship Bismarck near Iceland. It was accompanied by the Hms Prince of Wales which was one of the new class battleships. It was sister ship to the HMS King George V. While Bismarck was accompanied by the heavy cruiser Prinz Eugen.
Unfortunately, Hood was old and not much of a challenge for the Bismarck and Prinz Eugen. The Hood only fired 6 salvo's before a hit from Bismarcks gun's penetrated the deck armour and blew up the magazines. The sinking of Hood led to the anger of the British people and most people could not believe it happened.
Only three men survived the sinking of HMS Hood one of them being Ted Briggs. When he died in 2008 he was the last remaining survivor of the tragic incident which cost the lives of 1338 men.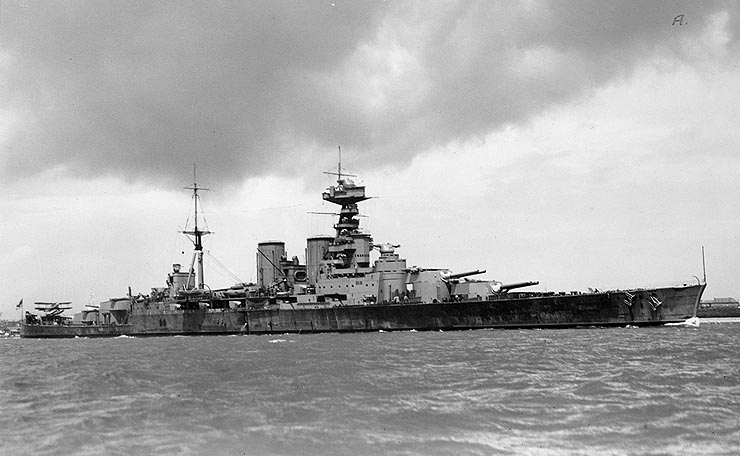 .

HMS Hood