Paolo Jenna – A person from our past and present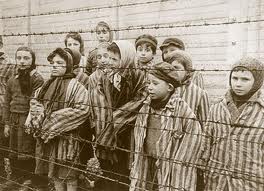 Gilan, Staff Writer
March 4, 2013
A really important man came to visit us at our school. He is not a celebrity and he is not a billionaire, but he is a simple man that was able to survive the Holocaust.
Can you imagine seeing and meeting one of the few people that were able to survive the deplorable concentration camps? Can you imagine the various disgraceful and unfair penalties people had to face, due to the simple fact that they were Jewish?
I personally think that watching this man and having the possibility to listen to his story is a unique experience that you rarely have the chance to have. When Mr. Jenna started to talk, all of us were fully concentrated on him. We were all so curious to listen to what he was going to say to us. He started to describe more and more in detail what he had experienced, grabbing our attention, and making us imagine scenes as though we had seen them yesterday.
People like Mr. Jenna are people that need to be admired.