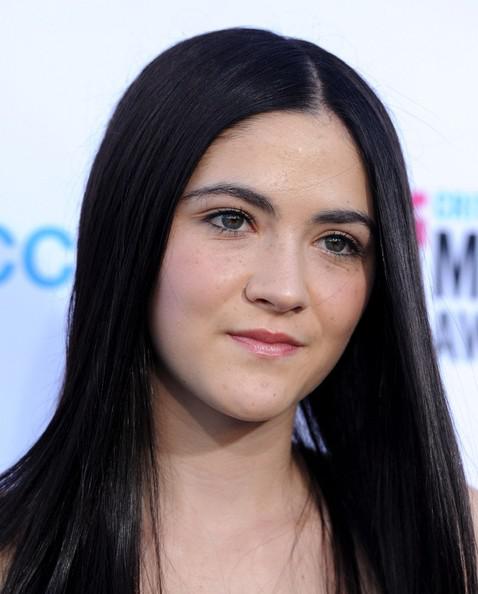 Actress and model, Isabella Fuhrman was  born on February 25 1997.
Known for her killer attitude; the sweetheart annihilates the competition to get the  roles she is after. Even though she has not made a lot of movies, she gives her all in the roles she does get.
Famously known for her psychotically dark role of Esther in the 2009 horror movie, Orphan Fuhrman dominates in the field of scariest children. She makes Damien from The Omen look childish, while at the same time she looks as beautiful as ever.
She won the role of Clove, in The Hunger Games where she portrays a fierce killer child from District 2. Personally I think she was the best actress in that movie. Because the look  she gives people; the same look that won her the role of Esther in Orphan is a look that says: "Don't mess with me, or I will kill you".
Originally, she auditioned to play Katniss Everdeen but was too young for the part as she was only 14 at the time. She was then called back to audition for Clove, and successfully got the part. If you can feel a certain emotion towards a character in a movie, that is a sign that the actor/actress is doing a good job.
Isabelle Fuhrman and Dakota Fanning have often been compared to see who is the best child actress. They are both pretty talented (compared to some  Disney actresses and others in bad TV shows and movies) but both play different roles.  They are like Yin and Yang. Isabelle is the dark one; while Dakota is the soft, 'good type'. Of course these actresses can switch around and play different characters. But they do what they do best.
When one watches Isabelle in an interview  you can see that she is just like every other sophomore girl, fun and happy. But she packs a powerful punch in her movies especially in Orphan.