The "Halloween House Competition" is more than just a non-uniform day. This Friday, the 27th of October, the house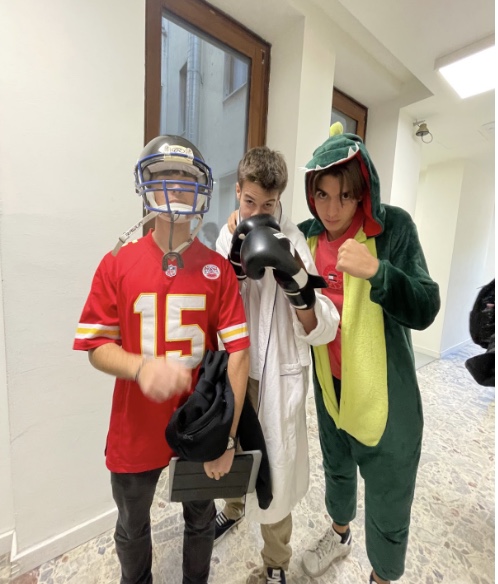 leaders organised an event with Ms.Warringer's help. The initiative aimed to raise money for various charities, by implementing the  "€1 policy": if you decide to dress up you have to give €1 to your form tutor. Fantasy, spookiness and expression characterised the day, enabling St. Louis students to express their creative minds.  
Students had to come to school in a "halloween fancy dress", and they aced it. Some students dressed as boxers, American football players, dinosaurs (picture 1), catwoman, etc. Others decided to spark the benefits of teamwork with 'couple costumes' such as: umpa lumpas, Bim and Ben (Thing 1 and Thing 2 from the Dr.Seuss series), and men in black (picture 2). 
Furthermore, oth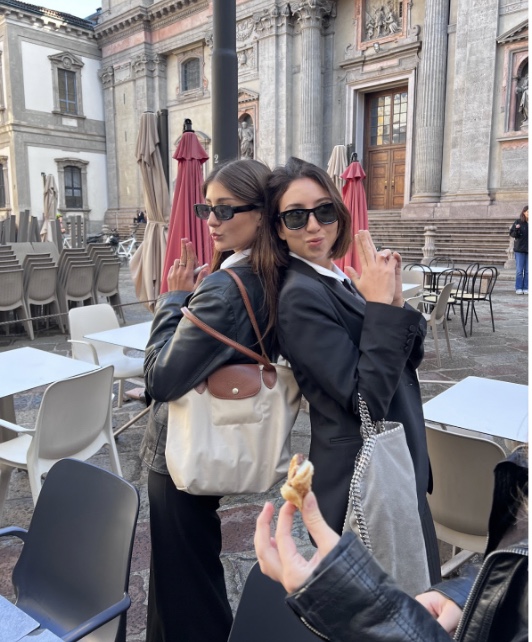 er than organising the event, house leaders also chose the winners of the day and their prize. The winning house from each year group won 200 points and the student winner could choose between a set of exciting prices:
Hoodie pass (all years)

Bar pass (Y12 and 13)

Piazza pass (Y11)

Skip the queue (Y10 and 11)

Break time phone pass (Y10 and 11)
Overall, the day demonstrated a success for our community, illuminating smiles and giving us good energy to counter our academic challenges for the rest of this crucial year. We must continue to support, encourage and collaborate to unravel the success of our futures, living by St. Louis's traditions: Carpe Magnificentiam!