Are Football Managers really to blame?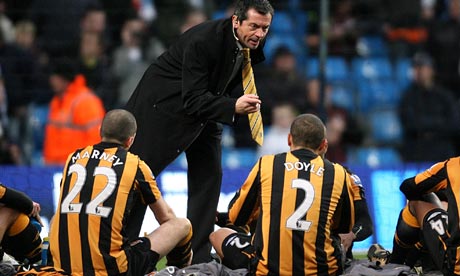 Luke, Staff Writer
February 6, 2014
With the recent dismissal of Allegri from AC Milan following an unsatisfactory first half of the season, the laying off of football managers is a current issue in the footballing world.
There have been so many cases where a team hits a run of bad form and the clubs' board decides to resolve this by sacking the manager, but is this the right action to take? What it comes down to in the end is the performance of the players on the pitch. If a team concedes a goal, it is due to a defensive error, improper positioning or some other problem in the performance of the 11 men on the pitch.
For nine months of the year when the transfer market is closed and no transfers of players between teams can take place, the manager can really only work with the players that he has. He can train them however he feels best, play the players that he thinks have the best chance of earning the team three points and bring any tactics he wants into the team.
"
What it comes down to in the end is the performance of the players on the pitch"
The problem is, the manager can only tell his players what he wants from them, but he cannot control the players' attitude and mentality. If a player does not play with the right mentality then he will make mistakes on the pitch, and the whole club will suffer. And what if every single
player in a squad has the wrong mentality? Yet again the club suffers, but there really is only so much that the manager can do to fix it.
The cost and effort of dismissing the manager is of course much, much lower than the cost and effort of completely changing the squad of players, and so sacking the manager is the easy and most attractive option for the committee of a football club.
The manager can only be held responsible to a certain extent; the players are the only ones who can win games, in the end.