A gift to the gorillas in the mist
In January 2018, Australian actress Portia de Rossi, celebrated her wife, Ellen DeGeneres' birthday with a gift that the adored talk show host, and the people of Rwanda would never forget: The Ellen DeGeneres Center for the Dian Fossey International Gorilla Fund.
According to Portia, Ellen's idol and the one person she would want to interview the most is Dian Fossey, a world renown American researcher, primatologist and conservationist. Fossey is most well known for her in depth studies on the mountain gorillas, which she carried out from her camp Karisoke, in the Volcanoes National Park in Rwanda. Unfortunately, Dian Fossey was murdered in her tent, on December 26th, 1985. Her efforts and discoveries, however were not forgotten, for in the time after her death the people who followed her adventures decided to immortalise her work and create the Dian Fossey Gorilla Fund.
In order to further celebrate and support Fossey's work, Portia created the Ellen DeGeneres Wildlife Fund, whose first project is to construct a permanent center for the Dian Fossey Gorilla Fund. The center is will be a place for further research, education and tourism, not only making it a long term conservation project, but also improving the lives of the people of Rwanda, by increasing job opportunities and exposure of the countries tourism. February 12th, 2019, was the groundbreaking of the site for the new center, marking a historical milestone for the Gorilla Fund, that up until this point operated only in impermanent, inadequate spaces. The construction of the center is scheduled to start this summer, and finished in 2021.
It is because of the long lasting nature of this project, the legacy of Dian Fossey, as well as our appreciation of the work that Ellen DeGeneres has done, not only for people, but also for wildlife, that we, the members of the Eco-Week project, have decided to dedicate this week of learning to this project. On the last day of the project (12th April), students will be allowed to come to school not wearing the uniform and will in return donate 1€  to the cause, on top of this we've partnered with companies who have agreed to match fund our project. Our goal is to help progressive projects, such as the Ellen Fund, raise awareness of the challenges faced by the endangered population of mountain gorillas in Rwanda, but also create something that all students can be proud of together.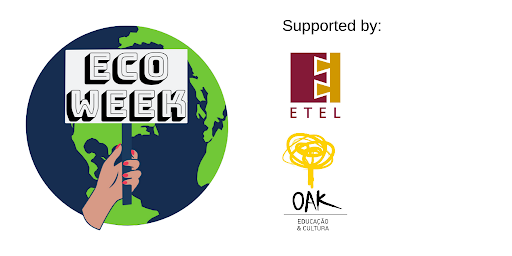 Leave a Comment