CyberPatriot XIV at St Louis School, Archinto
St. Louis School team TUFF GAMING competes in the World Semi-Final for CyberPatriot – The National Youth Cyber Education Program
A team of high school students from St Louis School, Archinto in Milan, Italy recently concluded an exceptional season of CyberPatriot.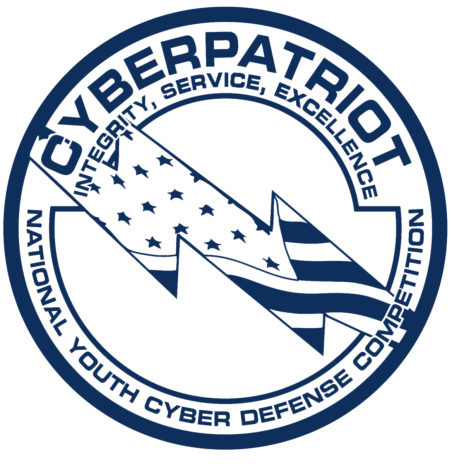 Established by the Air Force Association in 2009, the CyberPatriot National Youth Cyber Education Program is a cyber defense competition designed to excite, educate, and motivate students toward careers in cyber security and other science, technology, engineering and mathematics (STEM) disciplines critical to our future. Backed by the Northrop Grumman Foundation, the Presenting Sponsor for CyberPatriot, it is recognised worldwide as a valuable step towards a career in computer security.
In total, over 4,800 teams registered to compete in CyberPatriot XIII. Led by coach Bruce Mallord, the team of students excelled in the qualifying rounds, demonstrating teamwork, critical thinking skills, and technical knowledge key to a successful career in cybersecurity.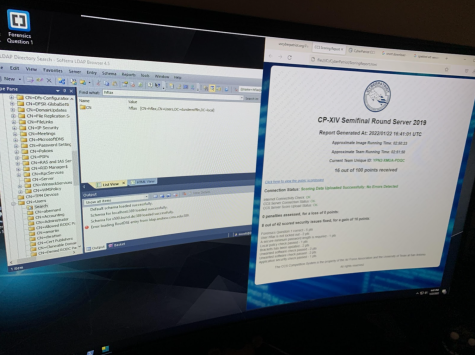 This year St Louis entered two teams into the US CyberPatriot Competition: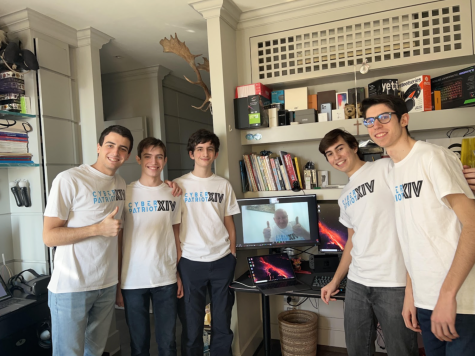 TUFF GAMING: Ludovico C, Leonardo M, Pietro S, Emanuele M, Riccardo P
LYME: Jelisaveta V, Ysabelle D, Maria Ester, Elisa 
The LYME team competed in the Gold Tier of the Open Division and earned a place in the top third of teams worldwide.
The TUFF Gaming team earned 1st place in the State Final and subsequently competed in the World Semi-Final on Saturday 22nd January.
Each round of the competition involved 6 hours of intensive teamwork to complete the various security and network challenges. After 3 rounds both teams had committed to 18 hours of competition already. The final 6 gruelling hours of competition took place on Saturday, 22nd January. After hard work, the TUFF GAMING earned a provisional position of 64 out of 4800 teams!
An incredible achievement for a first attempt!
With With the CyberPatriot 2021/2021 competition coming to an end, the CyberPatriot teams decided to reflect on their experience, in hope that it may be useful to future competitors.
Emanuele:
All the skills that my group and I learned together were something insane! Being a Computer Science student has definitely helped me throughout the tasks, but it isn't something aimed only towards those who love computers, as it is basically a lot about studying a new school program. 
I definitely recommend it to anyone who wishes to study Computer Science IB, as an experience like this will definitely help out in the future. We had loads of fun and raging moments, lots of successes and lots of mistakes, but we developed a lot of new skills that helped throughout the hours we spent together. Teamwork was probably the most important one and one that I will bring with me forever. An unforgettable experience!
Pietro:
CyberPatriot has been an interesting activity, it allowed us all to glance into the world of computer science with much more depth than previously studied at IB and IGCSE.
Every challenge from the Window images to the quizzes and even our beloved packet-tracer was completely new and had to be studied from the ground up, we spent a total of 24 hours between rounds at Emanuele's house without counting all the time spent studying packet tracer and doing the practices. I am sure this will wind up useful in the not so distant future for any one of my teammates not just for work-related reasons but in life in general.
Ludovico:
CyberPatriot is amazing. I suggest all future Year 12 computer science students participate with their friends. You will learn more about networking than you normally would with the IB diploma and I personally suggest that someone capable focuses only on packet tracer and the quiz as my team could have done much better in packet tracer (an app that is used in the competitions to solve the physical and virtual issues faced in real-life networking scenarios, like setting up an office's network). 
My first computer was the Macbook Air that my parents bought me when I arrived at SLS so I already had a basic knowledge of the UNIX system which was quite similar to LINUX therefore I worked mainly on the Ubuntu images. I remember getting stuck for a whole hour and not managing to get any additional points and then eureka. The satisfaction of getting a forensic question right or managing to secure more the OS and getting some points was amazing. Sometimes it was hard not to get angry with my teammates for some mistakes also because the pressure was very high. The competition is composed of many rounds each lasting a maximum of 6 hours so it has been quite exhausting, especially when we did it after school.
Leonardo:
CyberPatriot has been a wonderful experience and I really look forward to participating again next year. In the beginning, I felt really uncomfortable and overwhelmed by the complexity and the great amount of effort and perseverance required to tackle the various challenges. However, I managed to get a better understanding of the cybersecurity issues involved and how to deal with them, which contributed to a steady, significant growth in my skills. This allowed me to really enjoy the challenging and complex nature of the competition since I was always interested and motivated to try new things and find out more. Furthermore, it was an absolute pleasure to work with my wonderful teammates and friends and, even though we had some tough decisions to make and some strong arguments, we worked extremely well together. 
The only thing that I would do better next time is to focus more on the initial preparation, especially on the Packet Tracer side; nevertheless, I really enjoyed this experience and look forward to repeating it next year (possibly reaching the finals)!
Riccardo:
When thinking back at CyberPatriot I see what I could have done better, but I also see how the team managed to work its way through tough situations and how in the end we arrived in the highest possible division our first year. It was not easy, especially working for six hours in a row and having no idea what in five of these six hours. What I have learned in this experience is that no matter how good you are, you need a team to succeed.
Ysabelle:
For me, CyberPatriot was a great way of getting a better understanding of how cybersecurity works and what it is. My focus in the competition was packet tracing, which I found to be a lot more complicated than how I initially thought it would be. After just a few rounds I got to see how complex it can get when it comes to networking, the configuration of routers and switches, and so much more. By using Cisco Packet Tracer in the competition I was able to get a visual simulation to be able to investigate network problems and figure out how to fix them. I learned many of the basic uses of Packet Tracer like adding IP addresses and testing the connectivity of routers along the way, although there is still a lot to learn from this experience.
Jelisaveta:
CyberPatriot was a new and interesting experience, allowing us to look into the complexity of cybersecurity. Computer science is a very vast area, and as we don't normally do cybersecurity in such depth at school, it was a fun experience to participate in CyberPatriot. My focus was securing Windows 10, while other people focused on Ubuntu, Windows Server and Packet Tracing. The competition required a lot of time, dedication and effort due to its long-lasting 6-hour rounds, although it was worth the skills we were able to get out of it. It allows you to understand the complexity of cyber security and just how important details can be when dealing with computers and making sure they are safe. 
I recommend participating, although I would strongly suggest to start properly preparing beforehand, especially for the last couple of rounds, because otherwise it will be a struggle… and, of course, be prepared to sacrifice a few days and quite a few hours to studying and participating in the competition rounds. Nonetheless, it is definitely an experience to have, and it is the quickest and most interesting way to learn about cybersecurity.
Maria Ester:
CyberPatriot was a very different and new experience, as I had never participated in a similar competition. Going into it I wasn't sure what to expect, but I can now say that I am extremely happy to have taken part. Over the months we participated, we developed the skills needed to secure a computer, in my case Ubuntu, which I had no previous experience in. Using the expertly made resources, I was able to learn the basics, and, by the end, I could clearly see how much more I knew. More generally, the competition provided me with a deeper understanding of cybersecurity, a topic that is extremely important in our digital age. While CyberPatriot certainly required a lot of dedication, being made up of the three 6-hour rounds, looking back, I can say that I really enjoyed it. Personally, I would advise all students interested to certainly take advantage of this opportunity as it is a very informative and fun experience.
Elisa:
I strongly suggest more students take part in this competition next year, as it is an enjoyable and educational experience. Basically, you and your team composed of 4-6 members have three computers that have some malware and that you need to secure as much as possible. Whenever you answer a question correctly or change something in the computer's settings, that make the computer more secure, you get points. On top of that, there is a quiz to do and a packet tracing activity. Overall, students learn how to work together and build up their teamwork skills, as well as getting to know their team members better. All students who participated in the competition concluded it with a better understanding of how computers work and how to secure them as much as possible. This extra technological knowledge definitely helps when applying to universities and finding jobs. And the best part is that everybody can participate: you do not have to have studied computer science before, although I recommend that you are good at working with computers. After all, it is an opportunity to learn as well as testing your skills.
View Comments (2)