Let's Talk About Eco-Week
April 8th (April 29th in Colonna) marks the start of Eco-Week, a week designated to bring awareness to issues affecting our planet and educate us all on what can be done to stop these travesties from continuing on. Throughout the week various videos will be presented during form time in order to further educate ourselves on different aspects of the degradation of our planets' animals and resources in order to create a call for change in the St. Louis community.
"
It is no secret that the world is dying…but there's still time to save it."
— Isabella
All three campuses, with students ranging from primary to sixth form, will be taking part in this activity and we ask everyone to participate as much as possible in order to create a lasting change on the way we as a whole look at our planet and its sustainability. 
A non-uniform day will be held on Friday, April 12th (May 3rd in Colonna) in which everyone will be asked to bring a euro to raise funds in support of  The Ellen DeGeneres Wildlife Fund. This cause will be discussed in further depth throughout Eco-week. Larger donations are welcome and encouraged in support of this foundation.
We hope to see everyone gain a better understanding of our impact on the world and create a change in the way our community goes about sustainability both in the classroom and their daily lives. This week is not meant to discourage anyone about the state of our planet, but rather encourage us all to look at the world around us and invoke action towards a better future.
All in all, this week is a dedication to the Earth and to ourselves, because it is up to us to determine what kind of world future generations will see, a wasteland or a wonderland.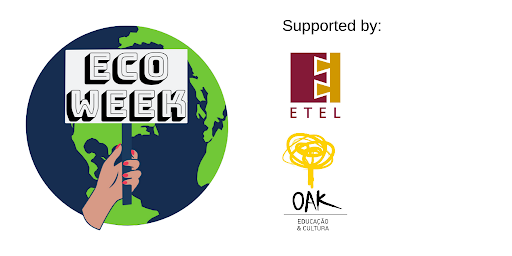 Leave a Comment