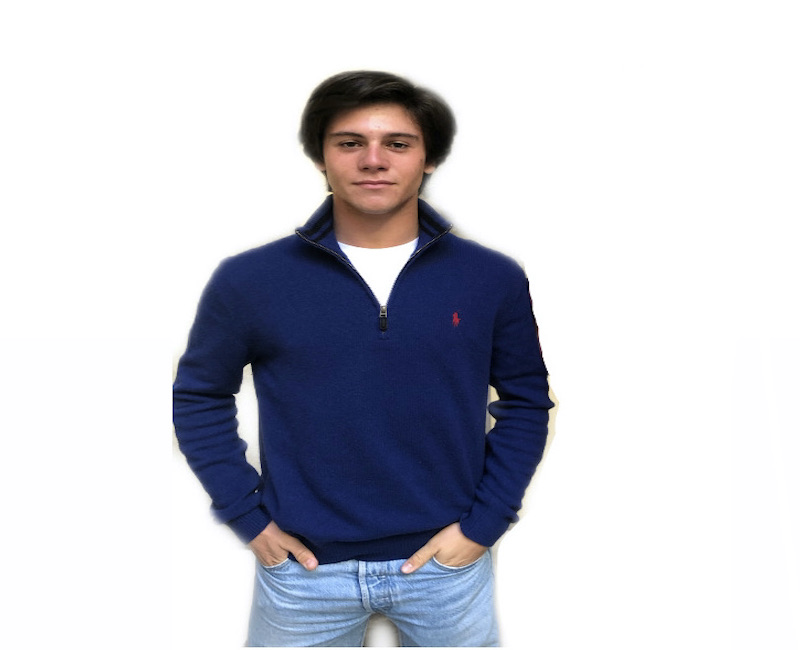 Ginevra
Hello,
Gabriele: Hello,
So, we wanted to ask you a few questions regarding your role in the student council and what you think about the Head Boy position in general…
Gabriele: Absolutely.
To start off, what pushed you to apply for this position?
Gabriele: Well, first of all, the love that I have for the institution as I basically grew up here since nursery; realizing that I only have one year and a half left made me think that it was time to give back to the St. Louis community for what they gave me until now. So I thought that this was the correct moment and that I had the right decisions to make to improve the school community overall.
And would I be correct in assuming you enjoy working for the student council?
Gabriele: Yeah, absolutely! I've been Head of House in year 9, and ever since year 9, they always spoke positively about the possibility you would have in year 12 to be Head Boy and Head Girl. So, I always worked towards it and finally being able to actually be Head Boy brings me a lot of joy. I'm in a position to change what I would like to change and listen to every single student, so I think we have a very bright future ahead.
Oh wonderful, so what's your favourite part of working in the student council?
Gabriele: I guess it's the possibility to listen to every student's opinion and be able, with other student council members, to really make a change based on the students' needs and be a good connector between the student body and the teachers.
And I'm guessing that the student council takes up part of your time? We would like to know if you have faced any challenges in terms of time management while working with the student council?
Gabriele: Yes, absolutely. As everything that is done wisely and is done to a certain standard, it takes time and effort but, being something that I love to do, it doesn't matter how much time I spend on it, I will always find the time and passion to do it. So, I have a really busy schedule but every time that I look at something that regards the student council I do it with joy and passion without bothering about the time that it takes.
That's really inspiring, and are there any long term goals and projects that you would like to achieve or work on as a part of the student council?
Gabriele: Well, our philosophy goes pretty much week by week as we meet every Tuesday. Therefore, the ideas that come up each week are always different and new. However, next year, being 2022, is going to be the 25th anniversary of St. Louis School, so we are ready to bring new innovations to the school which are pretty exciting. However, I don't know if I'm allowed to tell you about them now…If maybe we can meet in January or February, I can give you a better idea of what's next, but it's really exciting and be ready for that!
We can't wait and we will surely be looking forward to it! And lastly, is there anything that you would like to add or tell students about?
Gabriele: Of course, since I started in September, I've seen that the vast majority of the students are really happy with the school system overall. It's been an unfortunate few years for everyone, but I think that with a smile on our faces, even if they are covered by a mask, we can look forward to a bright 2022. And, on behalf of the student council, I can say that we will continue with our passion and will be very ready to support and bring new innovations.
Thank you so much for this interview!
Gabriele: And also, keep positive! Smile always, even if you have a mask and we can't see it… but smile, smile!"
We are going to keep that in mind! Thank you so much for your time!