An International Music Career – Herbie Crichlow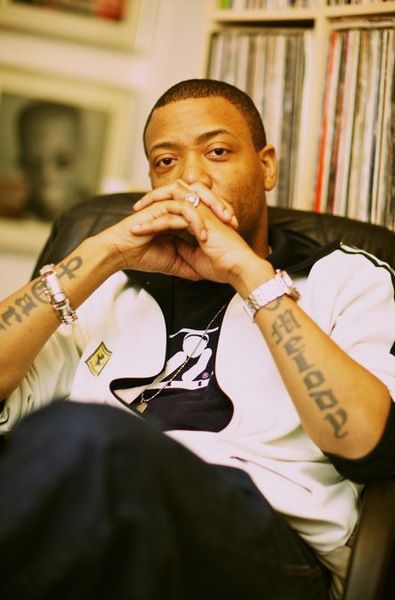 HERBIE CRICHLOW is a British songwriter, best known for his Multi Diamond, Platinum and Gold awarded works. He has worked with many renowned artists such as the Backstreet Boys. His collaborations have sold over 120 million records worldwide.
The journalism club had the opportunity to interview him via telephone.
If you weren't a song writer, what would you have become?
I would probably be a professional dreamer. I am one of them already so if I wasn't a songwriter I would probably be an actor.
Why did you become a songwriter?
My first and foremost love in the world other than my family is music. Since music is the language of soul it was something natural that drew me in. Music has a funny way of calling you, when it calls you, there's nothing you can do, you either do it or you don't. I'm not really a songwriter I'm just making people happy.
What do you think of when you write songs?
I try not to write about things that have to do with current way of the world. I am more interested in people,and how they should be. Our job as songwriters is very simple; to speak the language of what all can't speak, but also to guess what other people would like to express. We are the ambassadors of the human heart, and that's what I write about.
Who is your idol ?
I would say I don't believe in idols. I think every good artist I've worked with is my idol. Someone I look up to as a songwriter/musician would be Bach, Mozart or Bob Marley. I don't have one since I would be biased.
How did the world shape you and your music?
First of all, imagination is what shapes you. The world doesn't. The world is inside of me and everything you see on the outside of the world comes from within you. So be careful, what you think of, because thoughts become things.
What impact do you hope your music will have on your fans and people that listen to it?
I have a tour coming up in Las Vegas called The Dandy Show. Whatever impact that has on my fans will be exciting. The reason why this job is so exciting is that there are no rules. Our job is to touch the human heart. This makes people happy and excited and that's what makes this job fantastic.
How many languages do you know?
Two, English and Swedish.
Have you ever heard random rumors about yourself?
I don't follow the news. I don't give people advice about following their own journey but I'll tell you this no matter what you do in life, if you do it well , the better you do at it, the more rubbish they'll talk about you. If you're doing a fantastic job and nobody is talking about you in a negative way, then you aren't doing it well. The truth is to never listen to these things, unless its true.
Who was the fave person you collaborated with?
Denniz Pop.
What do you like best about  your job?
Music.
Did your parents ever oppose this career?
Yes they did. They wanted me to to be a doctor or a lawyer. I did not convince them or anything.
My children can be what they want to be 'cause that's what they came here to do. It doesn't matter what anybody else wanted. This is what I wanted. If I didn't do it, I wouldn't be happy. Happiness is one of the keys of life.
Do you ever feel insecure?
Yes I do. Every day when I walk in the studio I feel insecure and that's what drives me to do better. If you feel 100 % confident that you are doing something good then you are going to make a mistake. When I write a new song, I'm not sure. Is it good enough? Can I do it better? That's a step you make in life. You gain strength by knowing your insecurities.
What was the greatest obstacle you faced?
Myself. People say color, race and all that nonsense but the the greatest obstacle I've ever had was "me".
"The only one stopping you is you"